THE TRUST AND FOUNDATION
Funding for the group of Maharishi Vedic Pandits is organized and administered by the Brahmananda Saraswati Trust in The Netherlands, and the Brahmananda Saraswati Foundation in the USA.
The mission of the Trust and Foundation includes overseeing a worldwide fundraising program, receiving donations, and managing the investment of the endowment fund. They jointly direct and monitor all disbursements to their managing partners in India to ensure that the goals of the project are achieved. The Trust and Foundation are overseen by a board of scientists, educators and business leaders from around the world.
These organizations were established by Maharishi Mahesh Yogi and named in honour of Maharishi's teacher, Guru Dev, Brahmananda Saraswati, one of India's most highly revered spiritual leaders, who served as Shankaracharya of Jyotir Math, India – the chief representative of the Vedic tradition of knowledge.
Brahmananda Saraswati Trust
Established in the Netherlands in 2008 as non-profit organisation, the Brahmananda Saraswati Trust (Stichting) has a focus on Europe plus Middle Eastern, African and Asian countries. Donations are tax-deductible in several European countries – please check with your tax advisor.
Brahmananda Saraswati Foundation
Established in USA in 2008, the Brahmananda Saraswati Foundation is a 501(c)(3) non-profit organization in the U.S. Donations are tax-deductible for U.S. taxpayers .
Our team
Our dedicated team at Brahmananda Saraswati Trust and Brahmananda Saraswati Foundation coordinates an ongoing worldwide fundraising effort, and serves donors, well-wishers and everybody interested in our cause, in a professional and caring manner.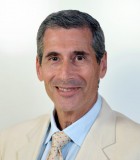 Harris Kaplan
Chief Executive Officer
BST & BSF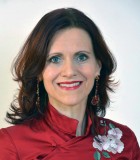 Mona Kägi-Causemann
Managing Director of the Ambassador Resource Office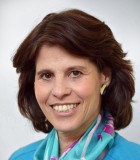 Jeannie Rose
Chief Financial Officer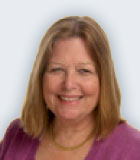 Sandra Crowe
Major Gifts
Bev Merson
National Yagya and Donations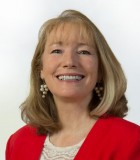 Susie Swan
Communication and PR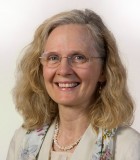 Colleen Rosania
Events Management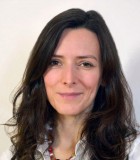 Katja Stolle
International Coordination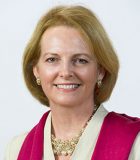 Jane Deans
Special Yagyas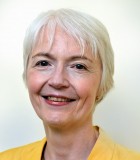 Helen Scarff
Donor Support and Data Management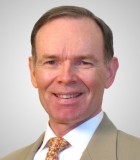 Britt Roberts
Website Management
Development Council
The Development Council explores and opens new avenues for the Foundation and Trust to expand their fundraising worldwide, and establishes relations with major donors, institutional funders, foundations and various interest groups.

Our Team in India
Training and employment of the peace-creating experts – Vedic Pandits – is being carried out by Maharishi Veda Vigyan Vishwa Vidya Peetham (MVVVVP), a charitable educational trust registered in India since 1984.
MVVVVP is the implementing agency for establishing a permanent group of 9,000 Vedic Pandits at the Brahmasthan (geographic centre) of India. To achieve this ambitious goal and create the global Super Radiance effect, the organization collaborates closely with the Brahmananda Saraswati Trust and Foundation as its main contributors.
MVVVVP has become a leading institution for training Vedic Pandits with its graduates highly sought after by institutions throughout India. Combining the expertise of skilled teachers and computer technology, MVVVVP has developed a systematic and effective curriculum for training students from the ages of 10 to 22. The training begins in educational centres in local villages (ages 10-15) and continues in one of 24 regional residential facilities (ages 15-20) until they graduate as professional peace creating experts, after which they live at the Maharishi Vedic University campus in central India, near Jabalpur, Madhya Pradesh. MVVVVP has graduated thousands of Maharishi Vedic Pandits from all parts of India.
Currently, about 2,000 Vedic Peace Experts live and follow their peace-creating profession at the central campus in India. This number has steadily grown over the past years, thanks to the generous contributions of well-wishers worldwide.
If you wish to join the growing circle of peace pioneers and help increase the number of Vedic Pandits to 9,000, please make a contribution.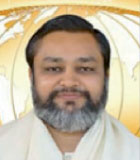 Dr. Girish Chandra Varma,
Managing Trustee, Maharishi Ved Vigyan Vishwa Vidya Peetham (MVVVVP)
Dr. Varma manages the training programme of Vedic Pandits in India. He is also Chairman of the Maharishi Vidya Mandir school system, one of India's largest private school networks with over 80,000 students in 120
locations.
OUR INTERNATIONAL NETWORK OF AMBASSADORS
In 90 countries around the world, volunteer representatives help achieve the goals of the Global Peace Initiative. These 'Ambassadors of World Peace' and the international team that supports them have played a vital role in presenting the understanding of this novel approach to peace and a better planet, garnering support for the Pandit group and arranging hundreds of National Yagyas for their countries.
If you would like to find your Ambassador, please choose your country in the menu below, then click "Submit".

Case for support
Donors from around the world have made supporting the Global Peace Initiative and the Maharishi Vedic Pandits their highest
charitable priority. Learn more about why they have made this choice in our case statement brochure – You can Change the Destiny of
Mankind.
Annual Reports
Below you can download the formal audited statements of Brahmananda Saraswati Foundation (BSF) and Stichting Brahmananda Saraswati Trust (BST) that show the details of the organizations' fundraising finances.
> BSF AUDITED FINANCIAL STATEMENTS 2016
> BST AUDITED FINANCIAL STATEMENTS 2016
> BSF AUDITED FINANCIAL STATEMENTS 2015
> BST AUDITED FINANCIAL STATEMENTS 2015
> BSF AUDITED FINANCIAL STATEMENTS 2014
> BST AUDITED FINANCIAL STATEMENTS 2014
> BSF AUDITED FINANCIAL STATEMENTS 2013
> BST AUDITED FINANCIAL STATEMENTS 2013
> BSF AUDITED FINANCIAL STATEMENTS 2012
> BSF AUDITED FINANCIAL STATEMENTS 2011
> BSF AUDITED FINANCIAL STATEMENTS 2010