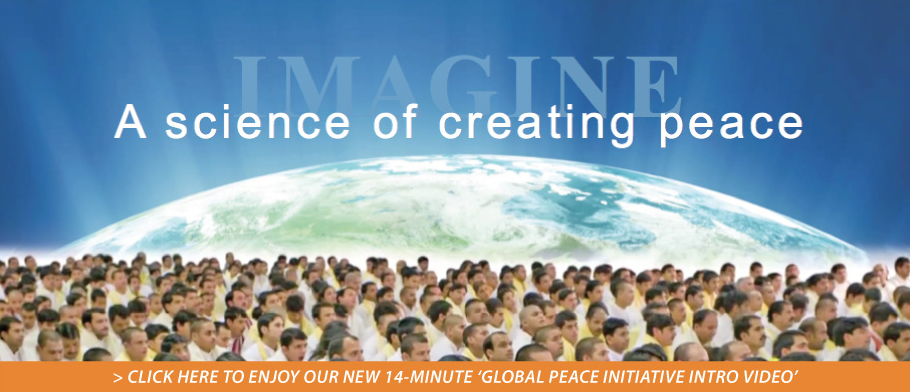 Vedic technologies of consciousness for world peace
A large group of Maharishi Vedic Pandits is being assembled in the geographic center of India to create an influence of peace and harmony for the world. More than 40 years of scientific research has established that a sufficiently large group of specially trained peacekeepers can raise the level of coherence and harmony in global collective consciousness and turn the tide towards peace for the whole world.
Thanks to generous supporters from over 90 countries, the group in India has increased in recent years to about 2,000 Pandits. Our goal is to raise annual support for 9,000 Vedic Pandits – the number needed to have a global effect — and to build an endowment fund that will secure the group permanently, creating world peace for all times.
UNESCO has declared Vedic chanting as a masterpiece of oral and intangible heritage of humanity.
Enjoy and share beautiful eCards
All eCards are filled with beautiful pictures of the Maharishi Vedic Pandits enhanced with audios, videos and/or slideshows of the Maharishi Vedic Pandit recitations. We hope you will enjoy these FREE enhanced eCards and will share them with your friends.

Maharishi introduced the Transcendental Meditation technique to the world and restored the Vedic technologies of consciousness for creating peace to their full effectiveness. This world peace project was established and developed under Maharishi's guidance.
VEDIC PANDITS AT THE BRAHMASTHAN OF INDIA
At the core of the ancient Vedic wisdom for creating peace are the peacekeepers themselves – the Vedic Pandits. To ensure their effectiveness, Maharishi recognized the necessity of restoring their training to its original purity and completeness. This short video narrated by Dr. Harris Kaplan presents an intimate picture of the training and dedication of these quiet peacekeepers.