FIRST HAND ACCOUNTS OF THE EFFECTS OF NATIONAL YAGYAS
During a National Yagya, your nation benefits from your support and — according to the principle of reciprocity "As you sow, so shall you reap" — you may notice some benefit as well. In the ancient Vedic tradition, the supporters of a Yagya are said to be beneficiaries. Below are experiences of those who have supported National Yagyas.
It was an almost indescribable and beautiful experience
"From the first day of the National Yagya that I alone had funded I felt an extraordinary deep inner silence and clarity. It was as if I had been securely rooted in the self and observed the world from inside of myself – "untouched" – but at the same time strongly present and without disturbing thoughts. I felt like I was in contact with pure being. I felt gratefulness for everything and also I felt like I had access to knowledge or information from inside. I experienced tranquillity, peace, bliss and quietness. It was an almost indescribable and beautiful experience which I strongly desire to have again. I recommend to everybody I know to donate to a National Yagya." — Norway
It is true the saying: Help yourself and heaven will help you.
"Only a week after giving my contribution to the National Yagya I have been assigned tasks on my job that I really like and my relationship with my superiors is magically quiet which has never happened before. I feel good when I am at work. It is true the saying: Help yourself and heaven will help you. Now I will surely make permanent monthly donations to the Maharishi Pandits" — Italy
We are totally grateful
"I thank you for the National Yagya performed in my son-in-law's name. I know the Yagya made a difference and influenced the daily grace we received as a family through financial support, medical attention, the caring Doctor who went beyond the call of duty, my daughter who managed everything and the support of friends, relatives and so many individuals and groups at home.
We are totally grateful to the cosmic intelligence as it cooperated with our ordeal. Our son-in-law is doing well, getting back to living as normal as possible. Our hearts have boundless gratitude for the boundless grace received. " — Trinidad and Tobago
> Read More First Hand Accounts of the Effects of National Yagyas
The more I gave the more money I received.
"Once you know that there is that knowledge which can create World Peace and Heaven on Earth you think: oh, I have a responsibility here. But with it the bliss and the joy comes, and you get more than you give. …so for me it is an investment… and I mean it literally. The more money I gave the more money I received." — Belgium
I feel more support
"Each time I can support the Vedic Pandits with the donations from my family I have more support in the different areas of my life and it is like a snowball. This support flows also to the people I cherish and like that we are more and more a small, blissful river contributing to help the bliss all around us to grow. Thank you again for helping us to participate in this great accomplishment."— France
The police uncovered a whole chain of organized crime
"While sitting with friends telling them about the great support I was experiencing during the National Yagya I sponsored, suddenly I spotted my bike (a very expensive one—Bike of 2009 in USA) being stolen! Luckily the waiter saw the thief clearly and we could give the police a full report. Due to this, a few days later the police found my bike along with seven others, and uncovered a whole chain of organized crime. I was delighted to have my bike returned in better condition than before and looking almost new! Since then the police in my city have not had another bike stolen. I realized just how much coherence the National Yagya was creating in our country, in my city, and even for individuals'"— Croatia
I felt satisfied all the time
"'Even though I gave a modest, minimum contribution, during the National Yagya I experienced a peak state of wellbeing that was so high that I felt satisfied at all times, no matter what I did or did not do.  That wellbeing allowed me to relate to others as if my mind was tuned to a channel owned by all the people. It was communication based on trust that brings down the 'barriers' that are normally held high"— Italy
Since this Yagya our business has sky rocketed
"I ordered a National Yagya for New Zealand with my nation, my family and our business needs in mind. The recession here, particularly in 2011, has been very hard on everyone including our own business. Since this Yagya our business has sky rocketed! We have even had to turn work away – that has NEVER happened before." — New Zealand
An essential part of our business
"We have enjoyed greater success in our business and a real connectedness with Natural Law. This is another great gift and opportunity from Maharishi that we now consider to be an essential part of our business." — USA
Life has been so kind to me
"Many, many thanks to the National Yagyas. We've enjoyed the most peaceful August in Taiwan since 1947. There were no typhoons in August 2014. It's just unbelievable for meteorologists! Life has been kind to me and I just enjoy everything I'm doing. And I believe the credit goes to the National Yagyas we've done for Taiwan. Everything has become so effortless for me and I just go with the flow of my dharma and achieve everything I want to do, one by one in perfect order. New possibilities keep popping up and I have better and better income." — Taiwan
Life as it was meant to be
"My body, emotions and daily activities seem more fluid and easy during the Yagyas. Even the most challenging situations, whether personal or with work or family, seemed to sort themselves out effortlessly. This is life as it was meant to be." — USA
Everything remains smooth
"It's especially during my programs in the dome that I realise that, since the beginning of the National Maharishi Yagyas, even if dramatic events take place in our lives, everything remains smooth, without too big upheavals. The effect is much more profound than we really realise and that understanding makes me very thankful and joyful!"— Netherlands
Close Section
CHANGES IN A COUNTRY
Below you can read about changes in a nation's economic and political situation following the performance of a National Yagya. National Yagyas are performed with an intended purpose selected by the country. Examples of specific purposes are increased economic progress, improved health, national harmony, or reduced problems such as natural disasters, violence, or ailing economy. You can choose to sponsor the entire cost of a National Yagya. In this case, you or your company will be named in the Yagya and you can choose the intended purpose of the Yagya.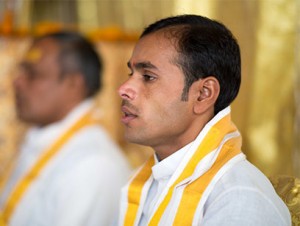 TAIWAN 2015
"By the way, this on-going National Yagya has also done a very powerful job! Two typhoons (CNN described the second one as a "monster typhoon") just passed by and were unable to land on Taiwan! We had only some windy days and just enough rain for the reservoirs which had had shortage of water. Thank the National Yagya for keeping everyone and everything here safe. The worst was that some flights and trains were cancelled and some peoples' travel plans were interrupted."
Chin-Fen Lee – Ambassador for Taiwan
NEW ZEALAND, 2015
"After a number of Yagyas for Food Purity, a food producer in one of our big districts has gone GE free (only selling foods without genetically modified ingredients). Also, althought we were up against some powerful pro GE lobby groups, the Hastings District Council approved a 10 year plan that makes any outdoor release of GMOs in agriculture or trials, a prohibited activity.
This is great news for all the GE free campaigners like myself."
ARGENTINA, 2015
"During October and November we did two very large National Yagyas for harmonious progress in our country. At the end of 2015 we witnessed significant events happening in Argentina: the political and social changes during the October and November elections were conducted in an orderly and smooth way."
> Read More Reports of the Benefits from Countries who have Sponsored National Yagyas
LEBANON 2014
"I think everybody has heard about terrorists who are in Syria and recently in Iraq. They declared that they would attack some cities in Lebanon. In the last 10 days three attacks were prepared, but all failed because they were discovered in time by the army and police. The news everywhere said: Lebanon was saved from a third failed terrorist attack: this is unexplainable; this is a Divine Providence. We have experienced many similar situations like that before. This is not the first time. This protection in Lebanon is clearly due to the accumulated effects of Maharishi National Yagyas over the last 3 years. We have National Yagyas in every Yagya cycle – twice a month. This we will continue with to always keep Lebanon protected. All gratitude to Maharishi's programmes and to Maharishi Vedic Pandits in the Brahmasthan of India."
Salim Haddad – Ambassador for Lebanon
COLOMBIA 2013
"Maharishi National Yagyas for our country are one of the greatest blessings we have received. We are amazed at how during and after the performance of our National Yagyas the experiences of the Meditators and Sidhas are excellent, in particular our donors, while the entire country enjoys a greatly enhanced level of coherence and support in different areas of national life. We see in news reports that the specific intention or Sankalpa of the National Yagya is reflected in the appropriate decisions made by country leaders. We feel that the Maharishi National Yagya Programme is a powerful technique to harness the infinite organizing power of natural law nationally as well as in specific areas. We are most grateful to Maharishi, Guru Dev for making available this powerful technology to positively influence the trends of time."
Paul Fabre – Ambassador for Colombia
USA, 2012
"National Yagyas specifically designed to bring rain preceded rains coming to drought-baked areas countrywide, a steady improvement in economic growth now at 3.1%, lower unemployment, increased industrial output, consumer confidence boom, a smooth and coherent election and even the dreaded December 21 passed by with enormous positivity."
SERBIA 2014
"Serbia suffered devastating floods a few months back. Kind donors and unexpected support for National Yagyas came just before the predicted next floods. During this time politicians were saying with amazement how lucky we were because the second wave of floods didn't come. We are the only ones who know that this luck was supported by having Maharishi National Yagyas."
Voja Trajkovic – Ambassador for Serbia
GHANA 2012
"I am sending you this news on Ghana's last election which came after our last yagya for the nation. In it has been described as the best and the most peaceful in the history of the nation. Coming out of Africa, it speaks volumes. We are grateful to our own Maharishi Ji for leaving us with this great knowledge. We also hope to try in our own little way to contribute to the peace." The National Director of the Transcendental Meditation Programme in Ghana.
Close Section
FIRST HAND ACCOUNTS – SPECIAL YAGYAS
Special Yagyas are different from National Yagyas. Maharishi designed a series of Special Yagya performances to be enjoyed at important and transitional times in a person's life. Special Yagyas are for:
BIRTHDAYS: performed on the birthday
WELL- BEING: performed on any day
WEDDINGS: performed on the wedding day
WEDDING ANNIVERSARIES: performed on the anniversary
NEWBORN CHILDREN: performed 40 days after the birth
Below you can read about the experiences reported from recipients of Well-Being, Birthday and Wedding Anniversary Yagyas.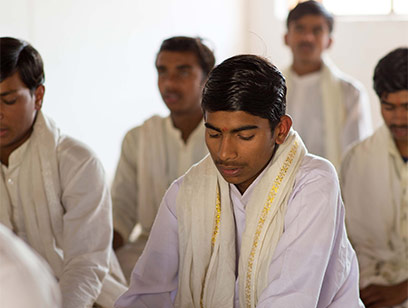 I felt some new strength and deep clarity in my being
"The night before my Well-Being Yagya already I felt some softness and lightness and joy in the air. Also on that particular day my Transcendental Meditation Programmes were deeper than ever before in an indescribably way. In the evening and during the following days I felt some new strength and deep clarity in my being."
Netherlands
Everything was Working Effortlessly
"I was surprised at the depth of the feeling that everything was working around me effortlessly, peacefully and softly on my birthday. It was noticeably different from other birthdays. Thank you to those who organized."
Canada
The Most Happy I Can Recall
"Some situations that were stagnating started to move in the right direction. As for my birthday, it was the most happy I can recall in many years. It was a full week of celebrations, something that probably I have not had even in my star days as a teenager. I am very happy with the results of this performance. I wish the next birthday will come soon."
Italy
I Feel Blessed
"There was a definite change in consciousness from the Yagya. I feel really blessed. I'm definitely looking forward to having a birthday Yagya every year."
UK
> Read More Experiences after a Special Yagya
It was a wonderful experience
"This was my first Maharishi Yagya and it was a wonderful experience. I plan on having one every year. Starting the night before my birthday I felt intense waves of bliss. In the time since then many issues that I had been having for a long time were resolved (which was quite a relief) and I also have been feeling more blissful and content. If obstacles arise on a day-to-day basis they seem to dissolve more easily and my actions seem more efficient. Thank you for making these yagyas available."
Canada
The Impact was Obvious
"We had not expected the Yagya to affect us so directly, but the impact was obvious. It reminded me of the impact of a long rounding course. Difficult to describe, but impossible to miss."
USA
Something very special happened
"As soon as I paid for the Wedding Anniversary Yagya something very special happened in our relationship. Now it is as if everything is so clean, so transparent. It is a wonder that a Yagya can work, only by paying for it."
Netherlands
Anchored in the Absolute
"We both felt anchored in the Absolute the entire time: a sense that we were immovable – really. Needless to say, we're looking forward to the next one."
USA
The Yagya Blew Away Tiredness and Fear
"To make myself a Yagya present for my "sweet sixtieth" birthday was a very good decision. I had nice experiences during that day. I felt very happy, smooth and all my activities went more quiet and relaxed than usual. I still feel more hopefulness and my whole daily life seems supported. But the best is that my heart became more open and my meditations are deeper than before. It seems that the Yagya also blew away tiredness and fear from the past, they are gone and I really recommend to everybody to spare for a Birthday Yagya!."
Germany
Life Flows More Smoothly
"The effect of the Yagyas is amazing – many I have talked to have noticed the same quality of experience as I have. Life flows so much more softly, support of Nature is constant in small and big ways, barriers are lifting. I can feel at peace with everything."
USA
Close Section