Enjoy Panchkarma and the Brahmasthan
Save 10% when booking a course at the Brahmasthan plus panchakarma at the Maharishi Ayurveda Clinic in Bhopal
Dear Friends,
With the news of the opening of the beautiful, new Maharishi Ayurveda clinic in Bhopal, we have had many requests about combining a visit to the clinic with coming to the Brahmasthan of India.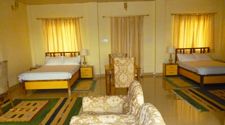 A suite at the new Maharishi
Ayurveda Health Centre in Bhopal.
We're happy to announce that this is easy and for the coming season this combination carries a 10% discount. The 10% discount will be on lodging and treatment at the Maharishi Ayurveda Health Centre and the full course fee at the Brahmasthan of India.
Arlene, Lauren and I greatly enjoyed the deeply rejuvenating, enjoyable and effective treatments at the Maharishi Ayurveda Health Centre last spring. It makes a perfect combination with a visit to the Brahmasthan of India.
For specific information on the Maharishi Vedic Health Centre, including rates and more photos, please go to: http://www.mvhc.in
The Brahmasthan course office is delighted to help in any way. Please write to us at info@MaharishiIndiaCourses.com with any questions you might have about combining both visits.
We recently recorded some short and inspiring videos of the Brahmasthan guests discussing their experiences. We thought you might enjoy this one; others are posted on the video page of the Maharishi India Courses website. You can also find these and other videos on the newly launched Maharishi Vedic Pandits YouTube page.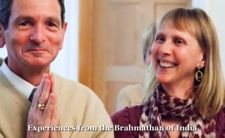 Guests give testimonials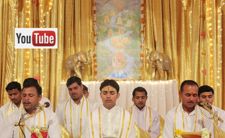 The Vedic Pandits on YouTube
We look forward, as always, to your comments and suggestions.
With best wishes,
Jai Guru Dev
Raja Harris, Arlene and Lauren Kaplan